This store requires javascript to be enabled for some features to work correctly.
What to know about Custom Designs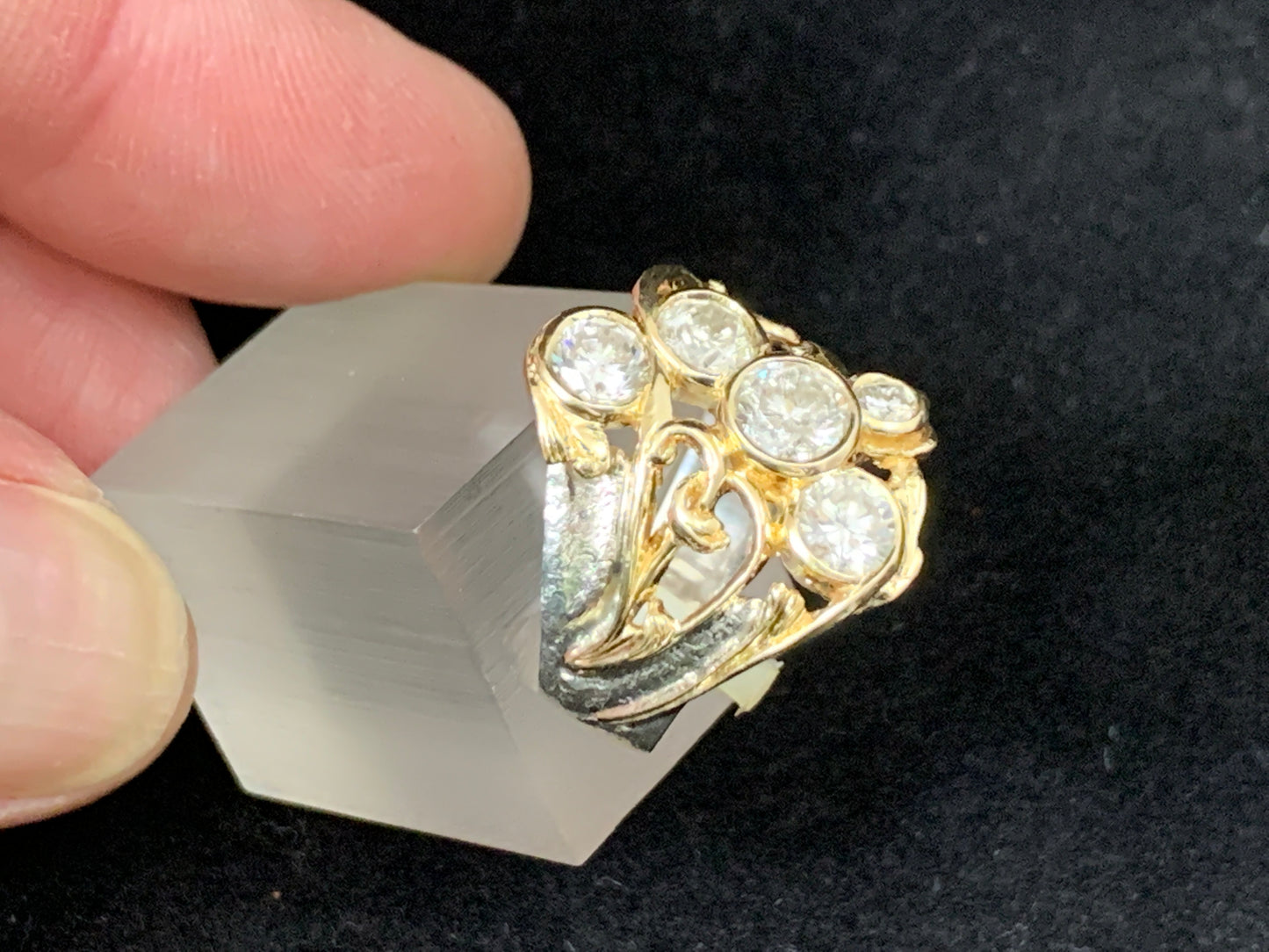 When you have a very special item in mind, it's disappointing when you can't find it. Custom designing can solve that problem.

If you have jewelry handed down in the family and you want to turn it in something new, or you have jewelry you want to change, it can be redesigned using your gold, platinum, silver and stones.

Jewelry stores have many ways to look at custom designs.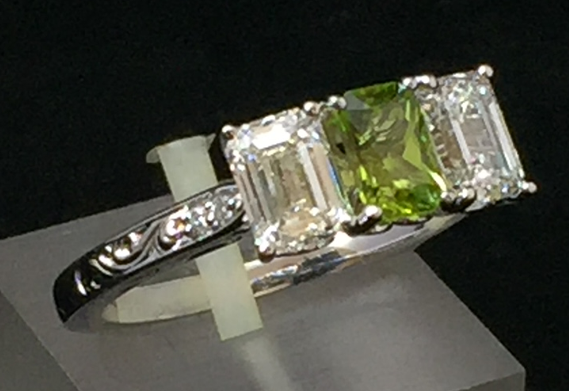 Remounts
It can be simple to remount your stones in a standard mounting if a design can be found that has the right number and size of stones you have. This is usually a cost efficient way to use your stones. There are many styles available. I will work with you to find the best solution available. Some mountings can be adjusted to meet your needs.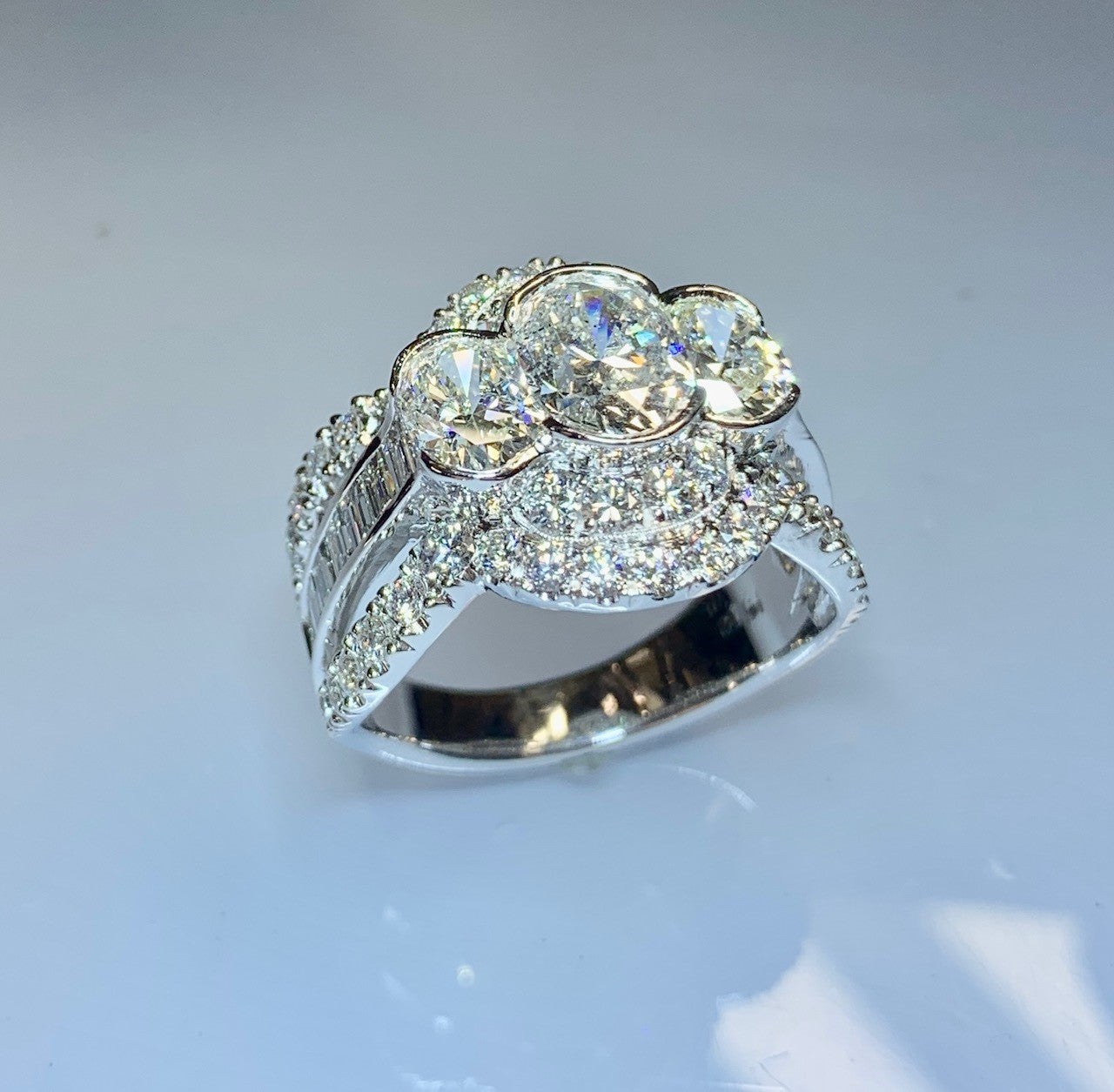 Truly Custom
To remake your jewelry or to create something unique to your taste, custom designing starts with your imagination. You might have an idea, have seen a picture, or remember something you saw years ago. The wonderful thing about jewelry is it can hold special memories and sentiments.

To accomplish this, a jeweler will start with sketches to understand what you want or show what can be done. Sketches are sometimes very rough concepts and may need to be refined over multiple meetings.

Once the design is established, a wax model has to be made for casting or it can be fabricated. (Fabricated means the metal is rolled, cut, soldered, engraved, and assembled by hand to make your jewelry.)

The wax model can be created two ways.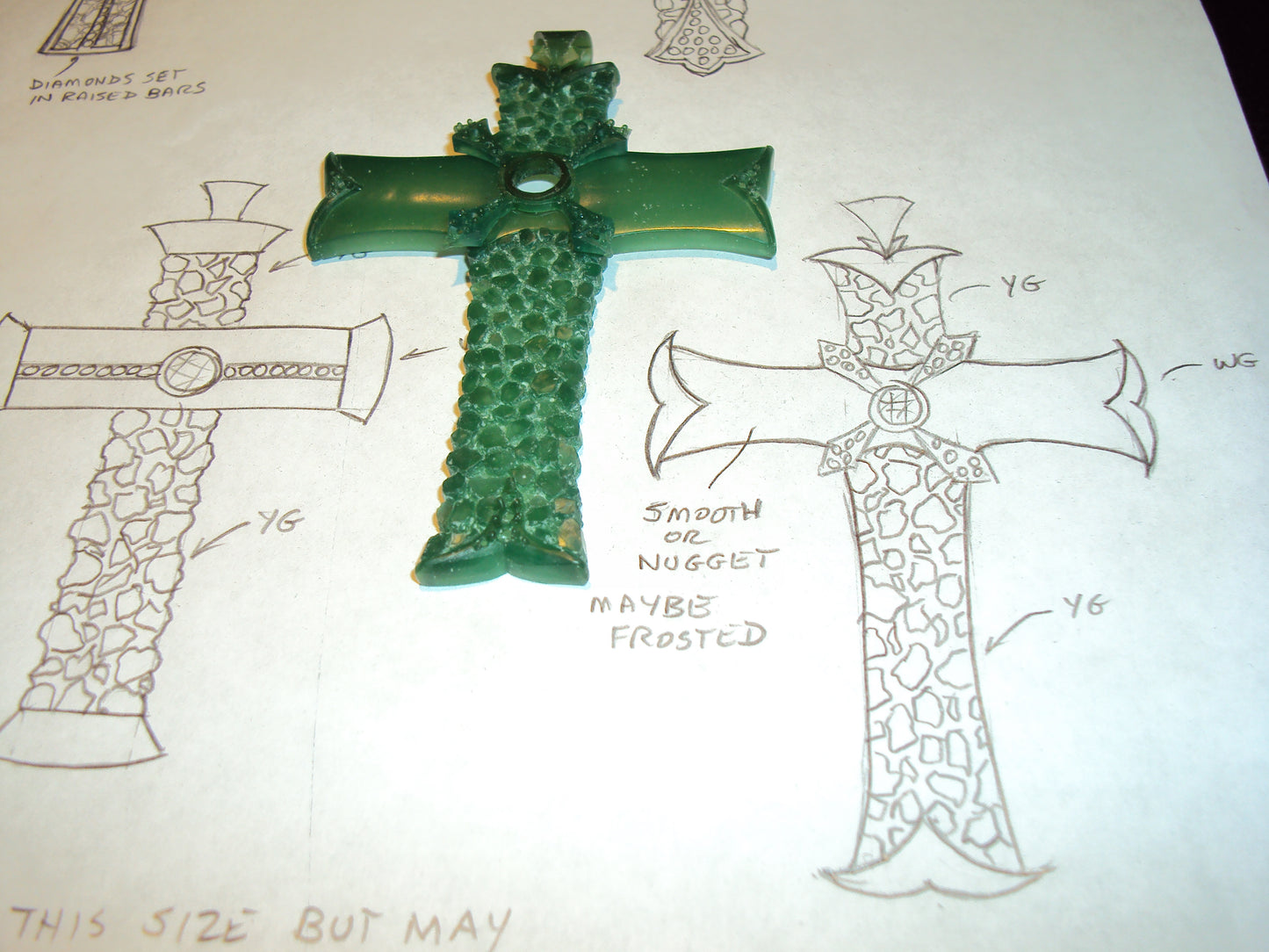 In one method, the jeweler hand carves a model of the jewelry you want out of a block of wax. This allows you to review in real size what you will be getting. It still can be changed or adjusted at this point. It is a one-of-a-kind just for you piece. This is the method I enjoy and I can make adjustments until you are satisfied. I don't charge extra for adjustments.

For the other method, a jeweler creates a computer model which can be made to look like a real photo in some of today's software. From this digital model, wax models can be built with the aid of a 3D printer. Most stores will charge for this design work and any changes that are made.

Once a wax is approved, it is cast in your metal of choice. This creates the exact copy of the wax model.

The casting is cleaned, touched up, polished and assembled if necessary, then stones are set. To complete the process, the final polishing and cleaning make your new piece of jewelry absolutely fabulous!

All that's left is for you to show all your friends and relatives how happy you are with your new jewelry made just for you.
I would love to work with you on any jewelry needs you have. I'll be happy to see what you have in mind and will make some recommendations with no obligations.